Who we are
SCEL (Scottish College for Educational Leadership) is a new development for education in Scotland that aims to support teachers and practitioners to make a difference to the outcomes for children and young people. As a core part of Teaching Scotland's Future, we support leadership development at all levels for education practitioners across Scotland. As from 1 April 2018 the Scottish College for Education Leadership (SCEL) and its programmes transferred to Education Scotland.
Find out more about who we are
What we do
We support teachers and practitioners to make a difference in the classroom, school and wider community through access to innovative and high quality leadership development programmes and activities.
Leadership, development and professional learning
Your experiences
Read more from people who have taken part in our educational leadership programmes.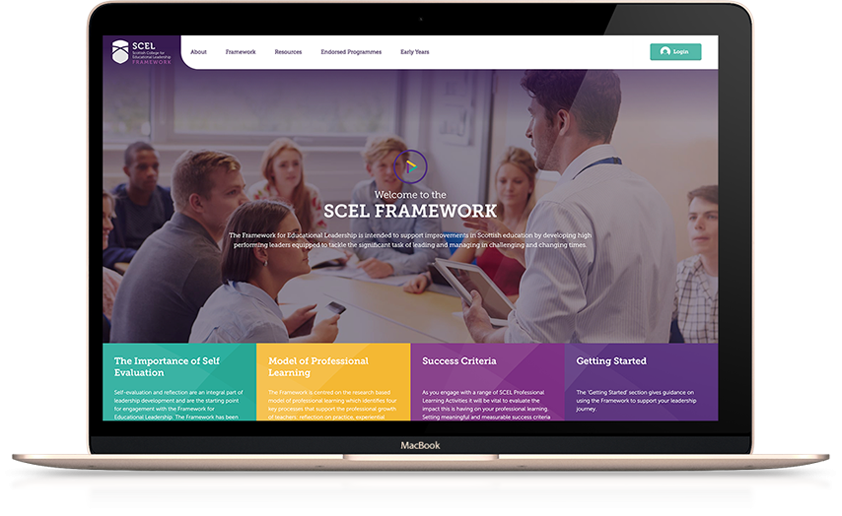 What's current at SCEL
Read our latest news, find further information on courses and events and read more about what we've been up to in our blog.
From social media
Are you looking for a new challenge? There are a number of leadership vacancies in Education Scotland, including He… https://t.co/UCw2kf6W3y
We are delighted to announce that Stephanie Ross has joined @TeamSCEL as Lead Specialist for Professional Learning… https://t.co/hjJEWTT4Ux
Are you thinking of applying for the 2019/20 Into Headship Programme? Watch this inspiring case study featuring Nic… https://t.co/dRwcUUUDkL